The 2019 elections to the European Parliament will be held between 23 and 26 May. The elections only last one day in most EU countries, but the date of the elections differs from country to country. The map below shows the election dates by country: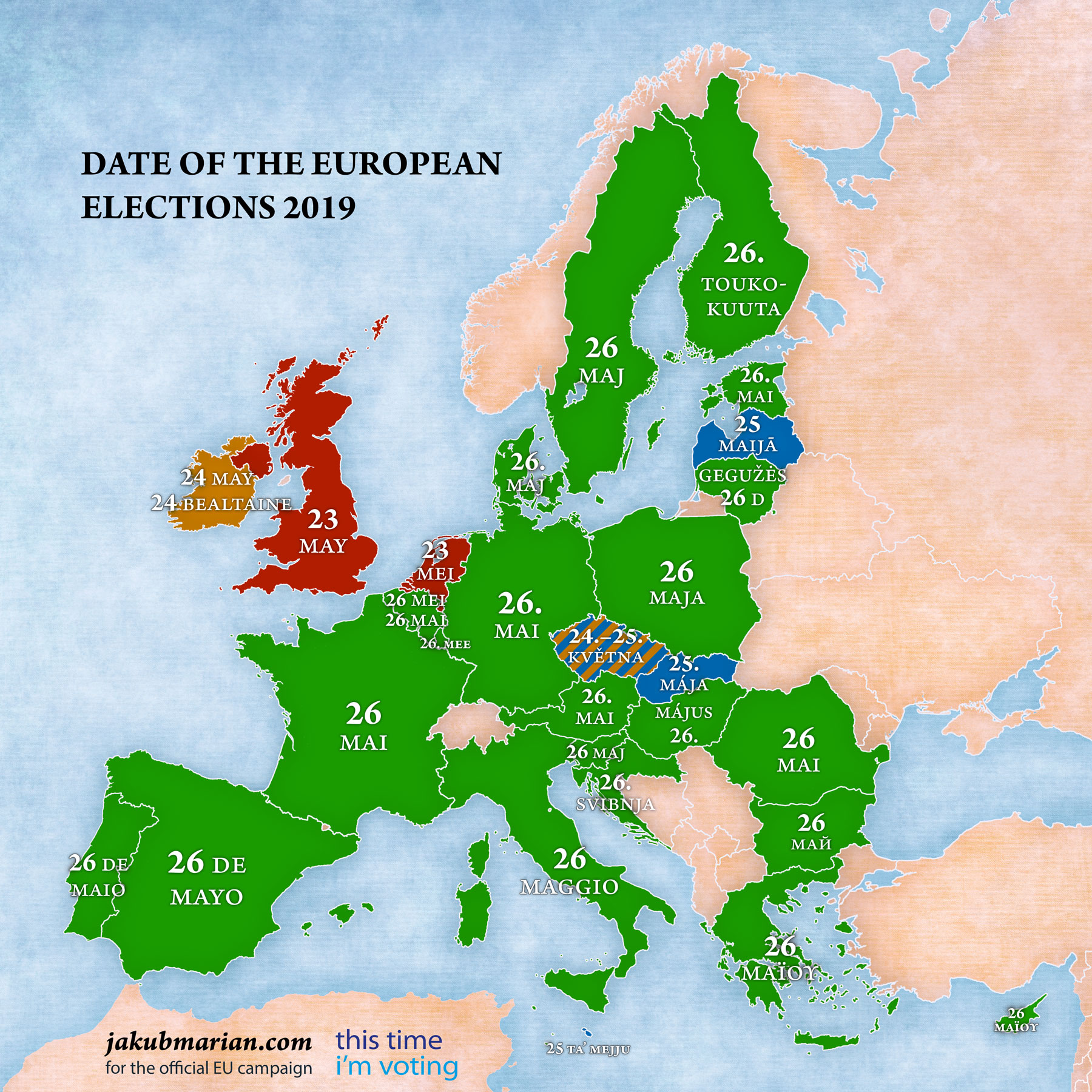 Do you like the map? Show your support by sharing it.
Sharing with attribution helps me create more maps.