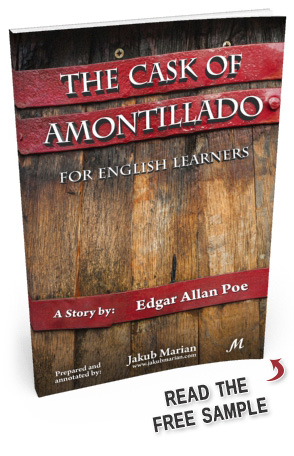 The cask of Amontillado is a famous short story by Edgar Allan Poe. However, this story of cold-blooded revenge will not only give you the shivers, but it will also help you improve your English!
I have selected over 100 words and idioms in the book and explained them in neat annotations, with pronunciation and numerous notes on grammar and spelling.
You can get the full book in PDF:

Get the PDF file
You can also get it:
I write my books with passion to help my readers—and being an avid learner myself, I always try to find the most effective way to present information. The book is based on detailed research and my experience with students, and I hope it will help you as much as it helped me become a better educator.