Today's map shows how to say hello in French, German, Spanish, Italian and other European languages (note that most local languages and dialects were not included for space reasons). Since there are many different greetings in any given language, I tried to put the more formal ones before the less formal ones; that is, the greetings at the top are safe to say to everyone, and the ones at the bottom are usually better suited for friends and family.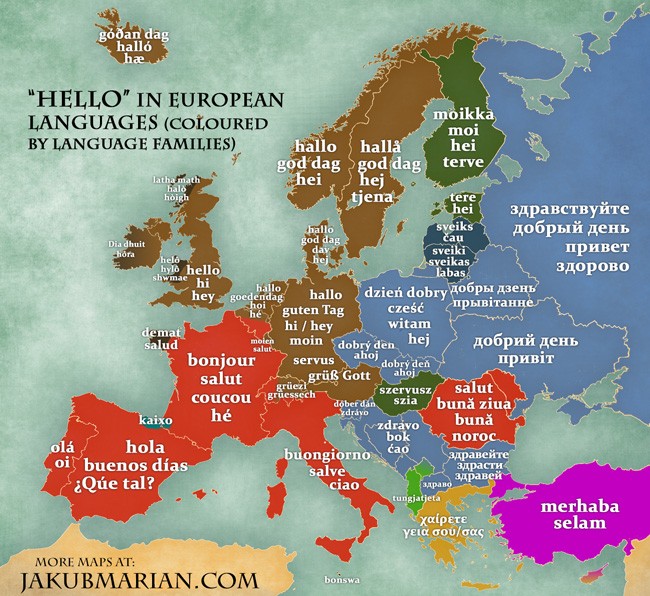 This map wouldn't exist without your
support
.
Sharing with attribution on social media also helps.