In its recent Flash Eurobarometer 466, the European commission asked a random sample of young EU citizens (aged 15–30) which languages they would like to learn, among other things.
One of the questions was: "Which languages would you like to improve?", where it is clear from the preceding questions in the questionnaire that this question refers to the languages the respondents have already learned, the command of which they would like to further improve.
Somewhat unsurprisingly, the most common answer was English in all non-English-speaking EU countries except Slovenia, where German was the most common answer, and Malta, where Italian was preferred.
The map below shows the most common answer except English, where "none" was also an option, and the percentages show the number of respondents in the given country who indicated that they would like to improve their command of the language shown on the map divided by the total number of respondents in the country.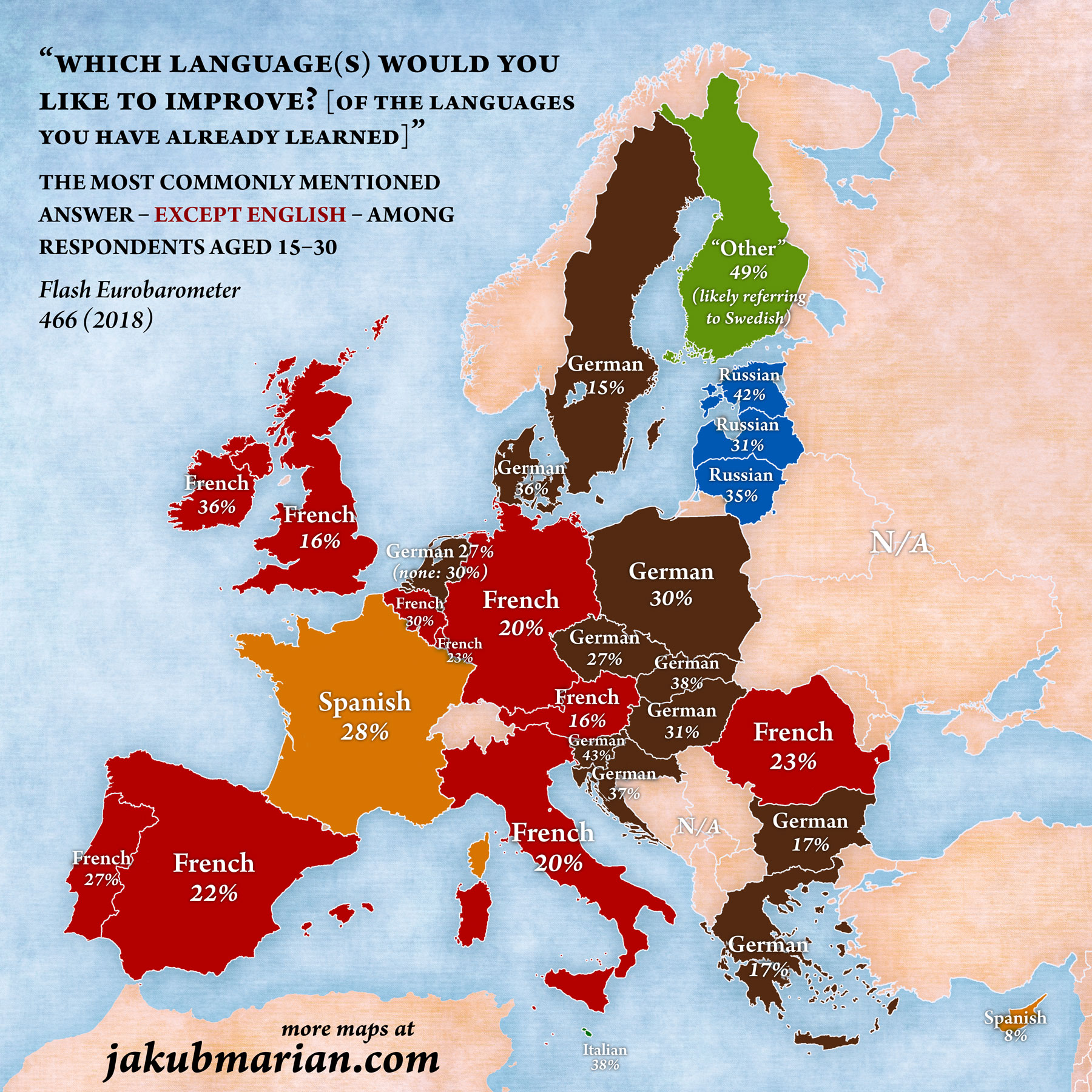 Do you like the map? Show your support by sharing it.
Sharing with attribution helps me create more maps.
It should be noted that the official reports published by the European Commission give us somewhat inflated figures, by not counting respondents who do not want to improve in any language. The figures given here show the actual proportion of all respodents.
The table below shows the corresponding percentages for all EU countries combined:
| Language | % |
| --- | --- |
| English | 54% |
| French | 15% |
| German | 12% |
| Spanish | 11% |
| Italian | 3% |
| Russian | 2% |
| Other | 8% |
Note that respondents could answer freely (give any language they would like to improve), but the answers were recorded according to the categories above. In Finland, 49% of respondents declared a language other than the six listed above, which, with all likelihood, referred mainly to Swedish.
Another question the respondents were asked was "Which new language(s) would you like to learn?". The map below shows the most common answer: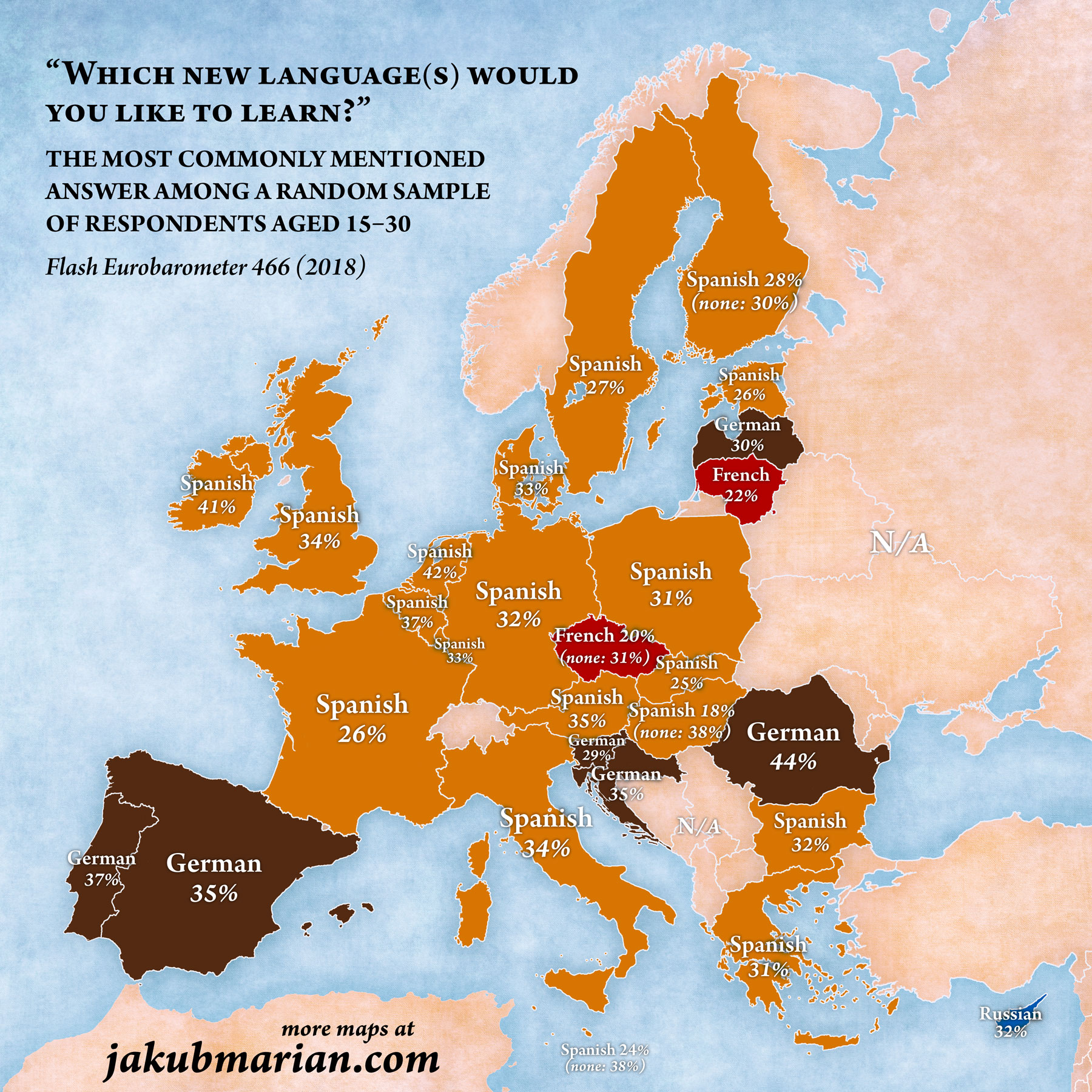 The idea of learning Spanish seems to be very popular. It is important to remember, however, that the map merely shows languages people would like to learn but have done nothing so far in order to do so, whereas the previous map shows languages people have already learned. The former map is, therefore, much more representative of actual linguistic interests of young European.