The following map shows the life expectancy at birth of European countries by NUTS 2 region (based on data by Eurostat from 2015). Eurostat does not collect data for all European countries; country-level statistics can be seen here.
Life expectancy at birth is defined as the theoretical average length of life of people born in the given year, assuming that age-specific mortality rates remain constant. It is, therefore, just a way to characterize current mortality rates by a single number that is easy to understand, but it is likely an underestimation of the real average length of life we can expect, considering that mortality rates are dropping in most countries due to advancements in medicine.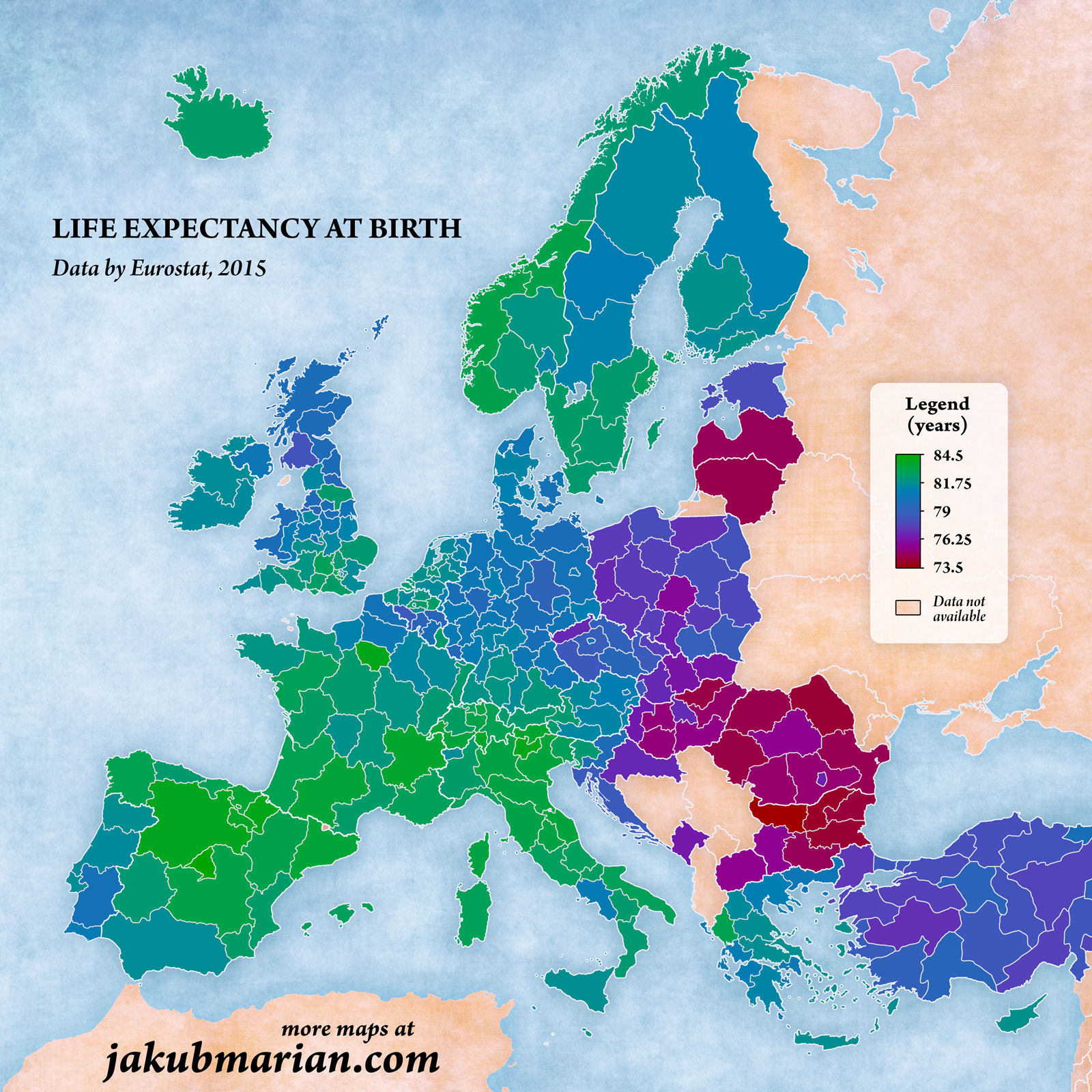 Do you like the map? Show your support by sharing it.
Sharing with attribution helps me create more maps.
The top regions with the highest life expectancy at birth (LEB) were:
| Region | LEB |
| --- | --- |
| Madrid, Spain | 84.5 |
| Île de France, France | 84 |
| Trento, Italy | 84 |
| Navarre, Spain | 84 |
The regions with the lowest LEB (out of the regions shown on the map) were:
| Region | LEB |
| --- | --- |
| Northwestern Bulgaria | 73.5 |
| Northern Central Bulgaria | 74.1 |
| Southeastern Bulgaria | 74.3 |
| North East Romania | 74.3 |