The following map shows exactly what the title of this article says—the number of metal bands per 1 million inhabitants by country (and by state in Brazil) in South (and Central) America. It is based on data by Encyclopaedia Metallum. Don't miss also the corresponding map for Europe.
The figures are based on the total number of entries in Encyclopaedia Metallum for the given location, so they include inactive bands.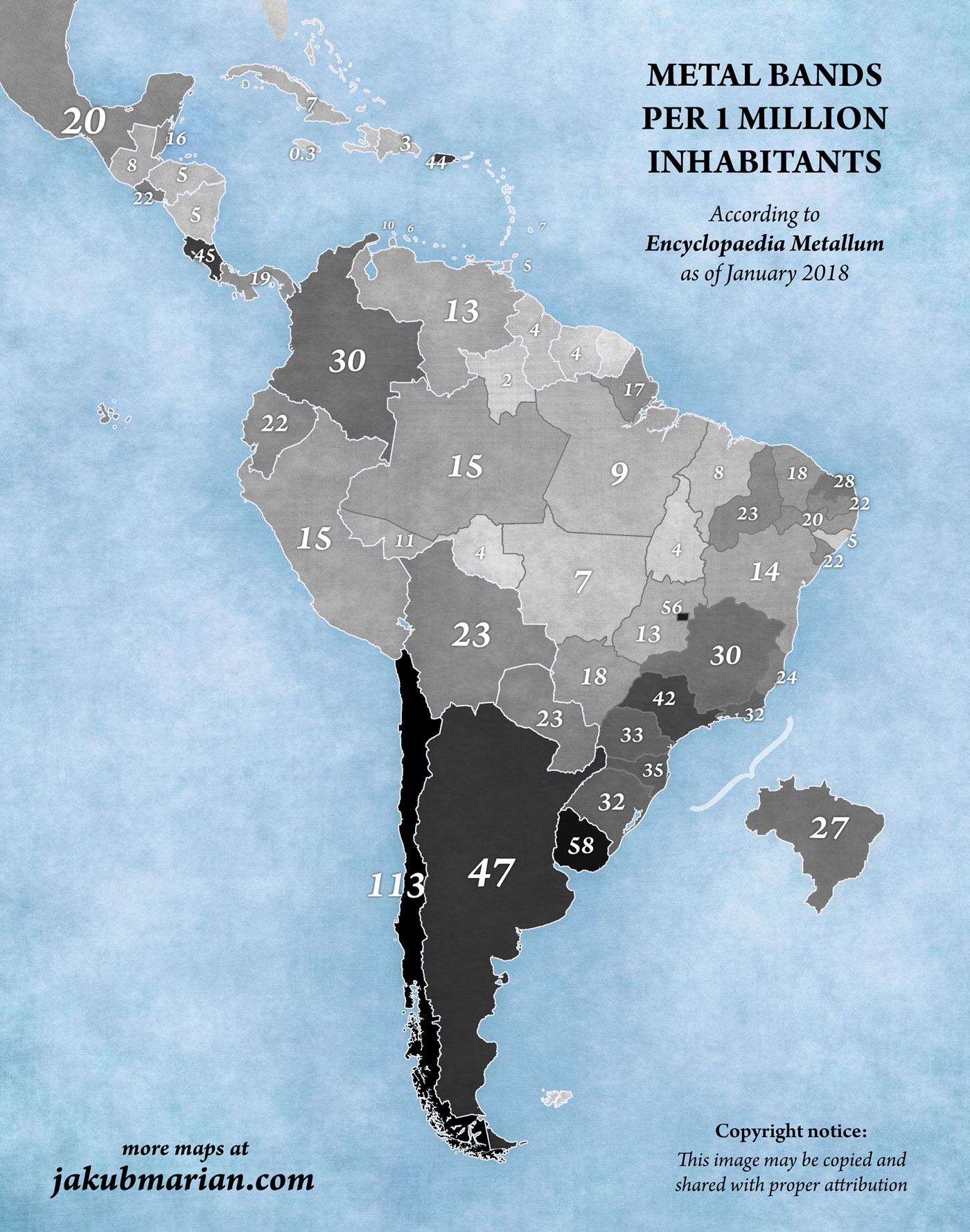 This map wouldn't exist without your
support
.
Sharing with attribution on social media also helps.