The map below shows exactly what the title suggests: the most commonly grown type of cereal by region (in 2016), based on the area covered by the given crop. The data are based on a table provided by Eurostat.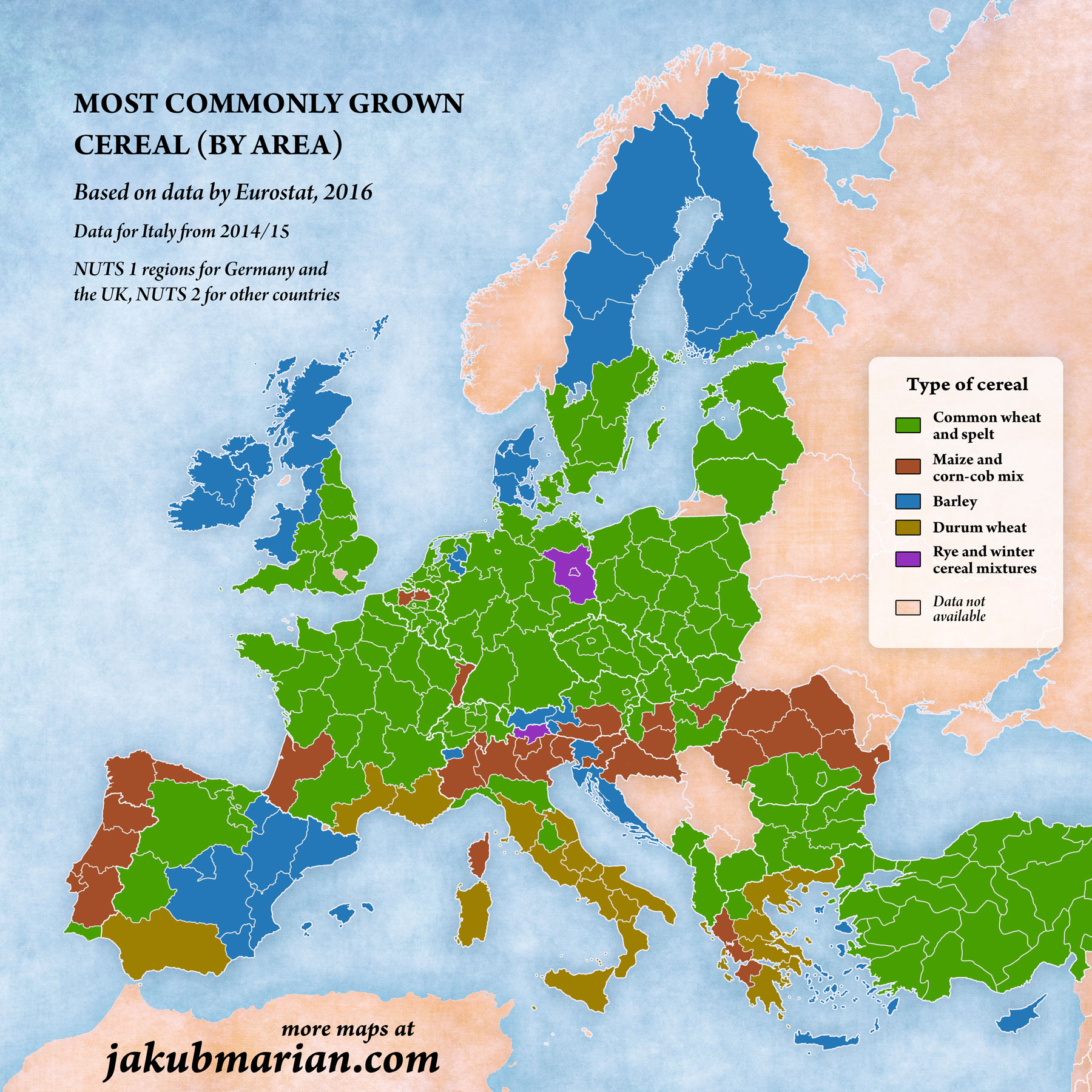 Do you like the map? Show your support by sharing it.
Sharing with attribution helps me create more maps.