My Facebook page has recently surpassed the 10,000 follower mark. Yaay! Of course, being a map lover, I was interested to see where my followers come from. Without further ado, here are the results for Europe (where most of my followers live):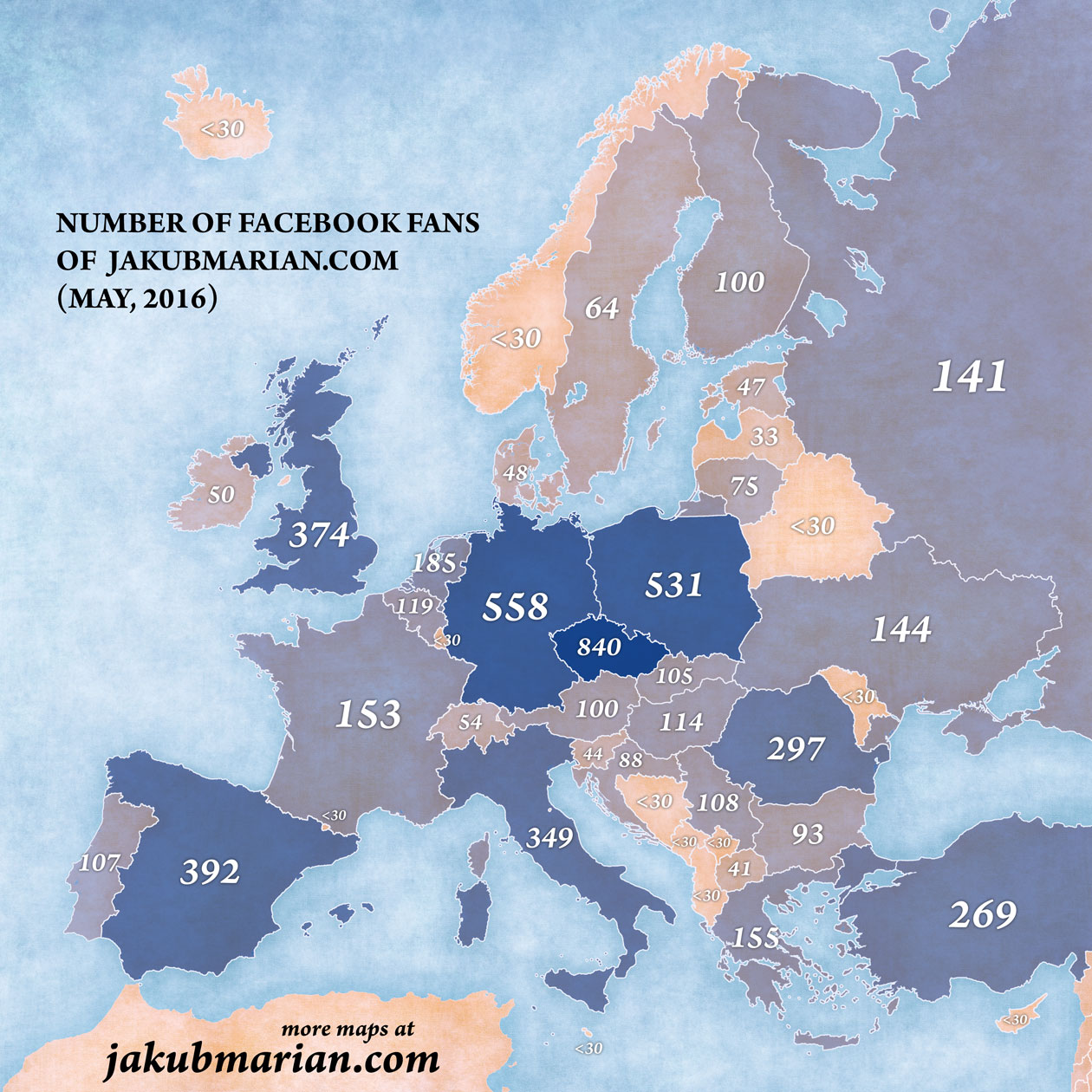 Unfortunately, Facebook doesn't allow me to see the figures for countries with less than 30 followers, which is why some countries are labelled "<30". Here is the same map for the rest of the world (again, only showing countries with more than 30 followers):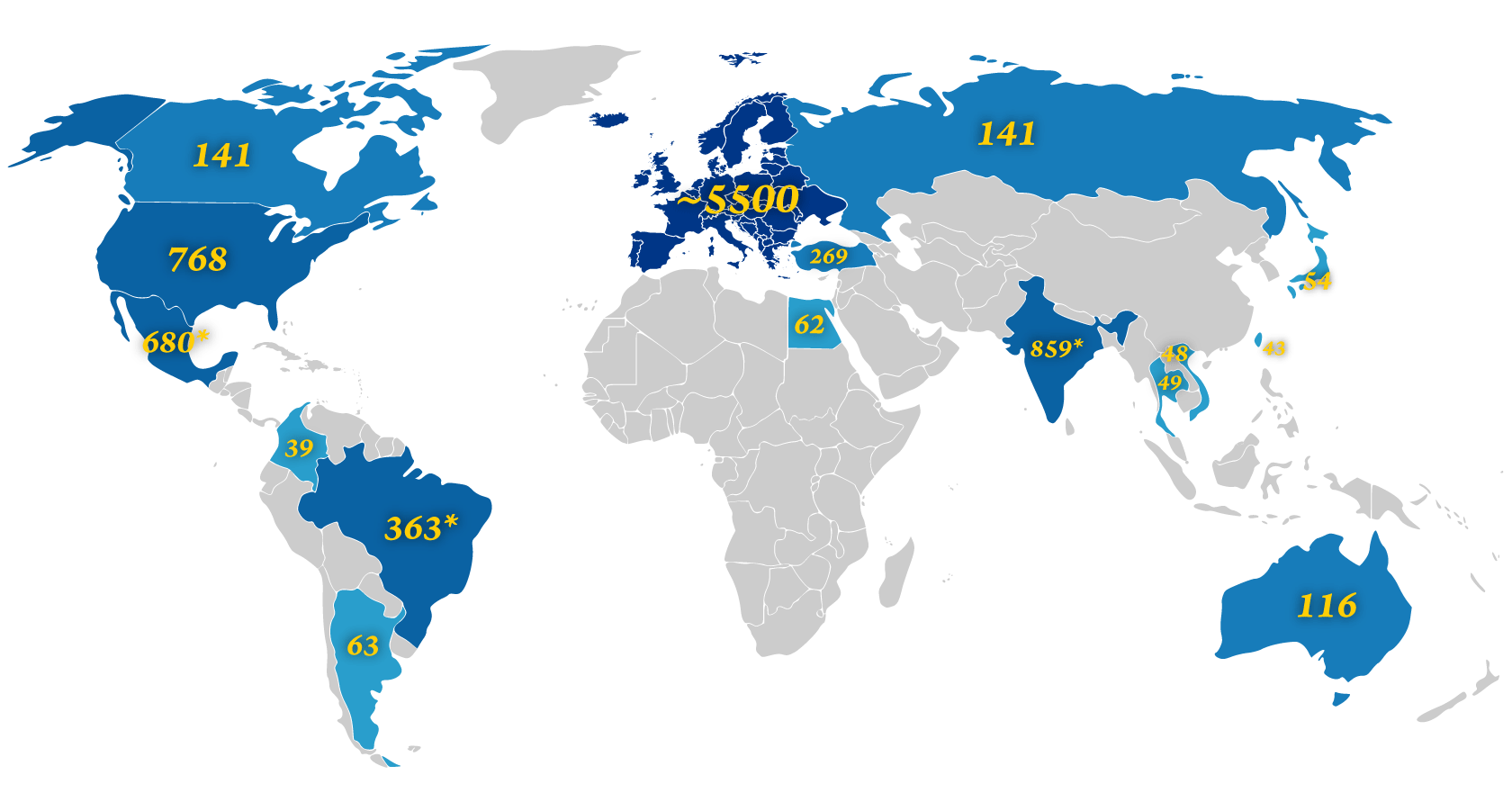 India, Mexico, and Brazil are marked with an asterisk (*)—what does that mean? When I first started writing articles and my Facebook page was new, I paid for Facebook ads to get more followers. Little did I know that (the official) Facebook ads are essentially a scam, and most of the followers they will get you are fake.
When I ran those ads, I gained a following of about 1,000 people from India, Mexico, and Brazil. However, as explained in the article above, probably a majority of those came from fake Facebook accounts. The number of real followers from the countries marked with an asterisk is probably around half the value shown in the map.