My Facebook page has recently surpassed 20,000 likes. Of course, being a map maker, I wanted to see where my fans come from. Without further ado, here are the results for Europe (where most of my Facebook fans live):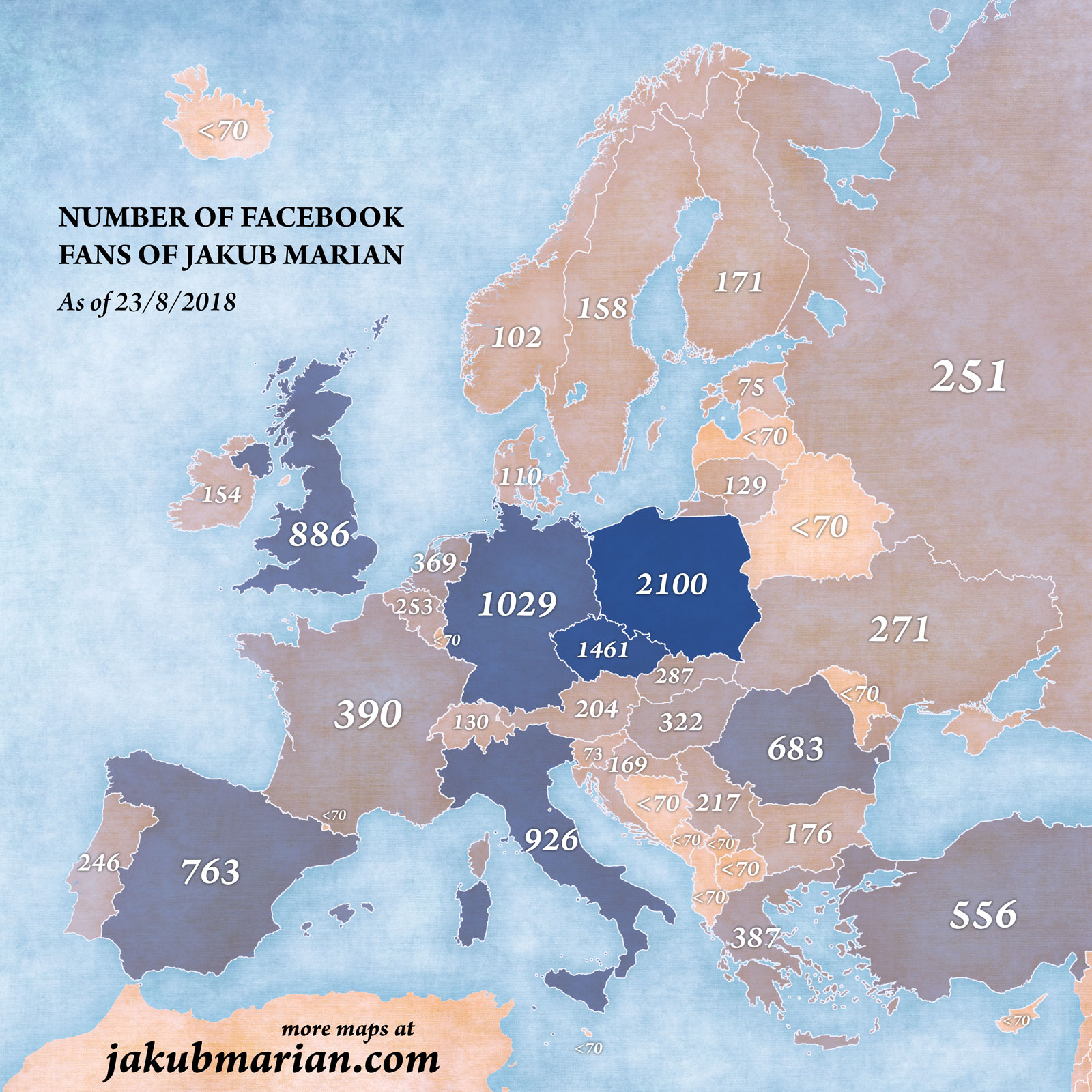 Unfortunately, Facebook doesn't allow me to see the figures for countries with less than 70 followers, which is why some countries are labelled "<70".
Here's a list of non-European countries:
Country
fans
USA
1360
India
946
Mexico
772
Brazil
573
Canada
233
Australia
208
Argentina
141
Egypt
120
Vietnam
107
Thailand
101
Pakistan
92
Japan
83
Colombia
76
Indonesia
75
Other
<70
Thank you for your support!