Giving up smoking is the easiest thing in the world. I know because I've done it thousands of times.
✽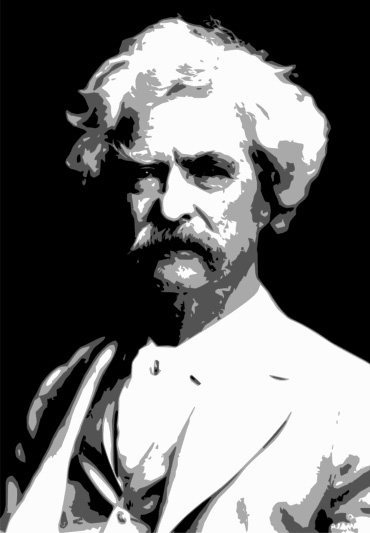 'Classic' – a book which people praise and don't read.
✽
I did not attend his funeral, but I sent a nice letter saying approved of it.
✽
There is nothing so annoying as to have two people go right on talking when you're interrupting.
✽
God created war so that Americans would learn geography.
✽
Clothes make the man. Naked people have little or no influence on society.
✽
Man is the only animal that blushes. Or needs to.
✽
Never put off till tomorrow, what you can do the day after tomorrow.
✽
I once heard a Californian student in Heidelberg say, in one of his calmest moods, that he would rather decline two drinks than one German adjective.
✽
Whenever a copyright law is to be made or altered, then the idiots assemble.
✽
I must have a prodigious quantity of mind; it takes me as much as a week, sometimes, to make it up.
✽
Whenever you find yourself on the side of the majority, it is time to pause and reflect.