I'm always ready to learn, although I do not always like being taught.
✽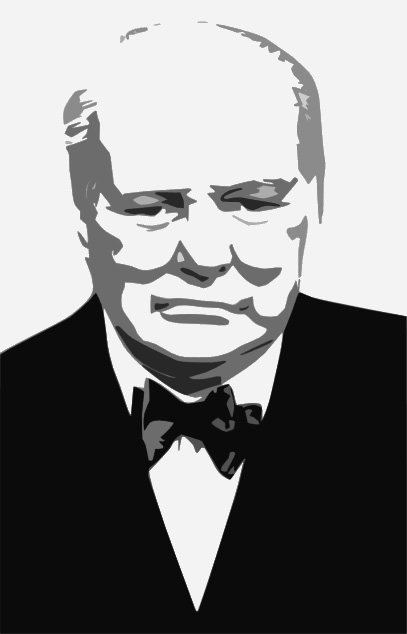 The United States invariably does the right thing, after having exhausted every other alternative.
✽
I am fond of pigs. Dogs look up to us. Cats look down on us. Pigs treat us as equal.
✽
Men occasionally stumble over the truth, but most of them pick themselves up and hurry off as if nothing ever happened.
✽
Saving is a very fine thing. Especially when your parents have done it for you.
✽
Success is the ability to go from one failure to another with no loss of enthusiasm.
✽
Without tradition, art is a flock of sheep without a shepherd. Without innovation, it is a corpse.
✽
After it was pointed out that his fly-button was undone: No matter. The dead bird does not leave the nest.