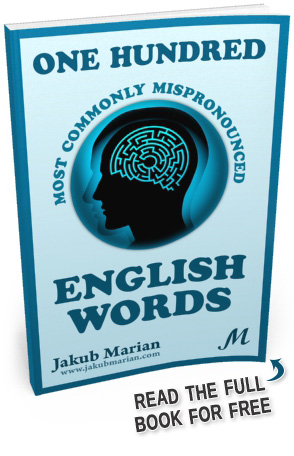 I have selected 100 most important words from my book about the most common pronunciation mistakes in English and compiled them in alphabetical order in a neat booklet. The booklet features a smaller page size and is therefore better suited for reading on e-book reading devices. It explains the most commonly mispronounced words in a humorous way, using a simplified IPA notation.
You can get the full book in PDF:

Get the PDF file
I write my books with passion to help my readers—and being an avid learner myself, I always try to find the most effective way to present information. The book is based on detailed research and my experience with students, and I hope it will help you as much as it helped me become a better educator.