Language learning, science, and art...
Would you like to be informed about new articles? Follow us on Facebook!
'Information is' vs. 'informations are' – is information plural or singular in English?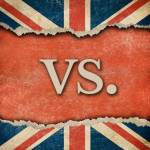 This is one of the most common mistakes among English learners. There's nothing wrong with saying "Informationen" in German or "informations" in French, both being the plural form of "information". In English, however, the word is uncountable, i.e. there is no plural
(...)
(December 3, 2013)
'News is' vs. 'news are', 'jeans is' vs. 'jeans are' etc. in English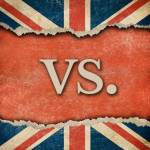 Several English words end with an "s" in their singular form. Most of them don't pose any problem; few people would say "these kiss were beautiful". However, there are a few that commonly cause problems (if you can think of others that should be included here, please
(...)
(November 30, 2013)
Witty and funny quotes about life by Oscar Wilde, Mark Twain, Benjamin Franklin and more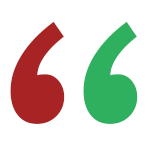 "I intend to live forever. So far, so good." — Steven Wright ✽ "Some cause happiness wherever they go; others, whenever they go." — Oscar Wilde ✽ "There is nothing so annoying as to have two people go right on talking when you're
(...)
(November 27, 2013)
Witty and funny quotes about science by Wilde, Edison, Einstein, Asimov, Feynman, Clarke and more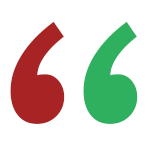 "Physics is like sex: sure, it may give some practical results, but that's not why we do it." ― Richard P. Feynman ✽ "If we knew what it was we were doing, it would not be called research, would it?" — Albert Einstein ✽ "I have not failed.
(...)
(November 25, 2013)
"Aren't I" vs. "amn't I" vs. "am I not" in English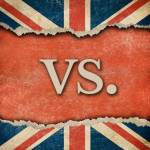 When you ask an affirmative question at the end of a sentence, you are supposed to use the contracted version of a verb. For example: You have done your homework already, haven't you? He is from England, isn't he? You went on a holiday last week, didn't
(...)
(November 23, 2013)
'Sympathetic' vs. 'sympathic' in English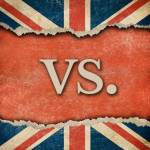 "Sympathique" in French, "sympathisch" in German, "sympatický" in Czech; the word has spread in some form probably to all European languages. With one major exception—English. That's right, "sympathic" is not an English word, as a quick search in any respectable
(...)
(November 20, 2013)
Fire in the hole – meaning and origin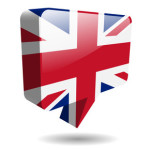 Everyone who has ever played a first person shooter in English will know the expression "fire in the hole", used by your fellow fighters when a grenade is being thrown. It is used nowadays in all branches of life to warn others that something is about to explode, and
(...)
(November 17, 2013)
'In the picture' vs. 'on the picture', 'in a photo' vs. 'on a photo' in English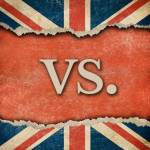 The equivalent expression in many languages would use a preposition translated as "on" in most other contexts (e.g. "sur" in French). In English, however, the correct preposition is "in": The boy in the photo looks sad. (correct) The boy on the photo looks sad.
(...)
(November 14, 2013)
English verbs that are the same in the present tense and in the past tense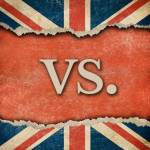 Most of the commonly used English verbs are irregular. If the past tense and the past participle differ from the present tense, it is usually not hard to remember them; for example, few learners would say "taked" instead of "took" and "taken". However, there is a
(...)
(November 10, 2013)
'A lot of … is' vs. 'a lot of … are' in English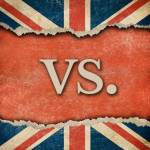 Usage of singular and plural verbs in English is sometimes more complicated than in other languages. One example of this phenomenon is the phrase "a lot of". Usually, when something has an indefinite article, i.e. "a" or "an", it is followed by a singular verb, for
(...)
(November 8, 2013)